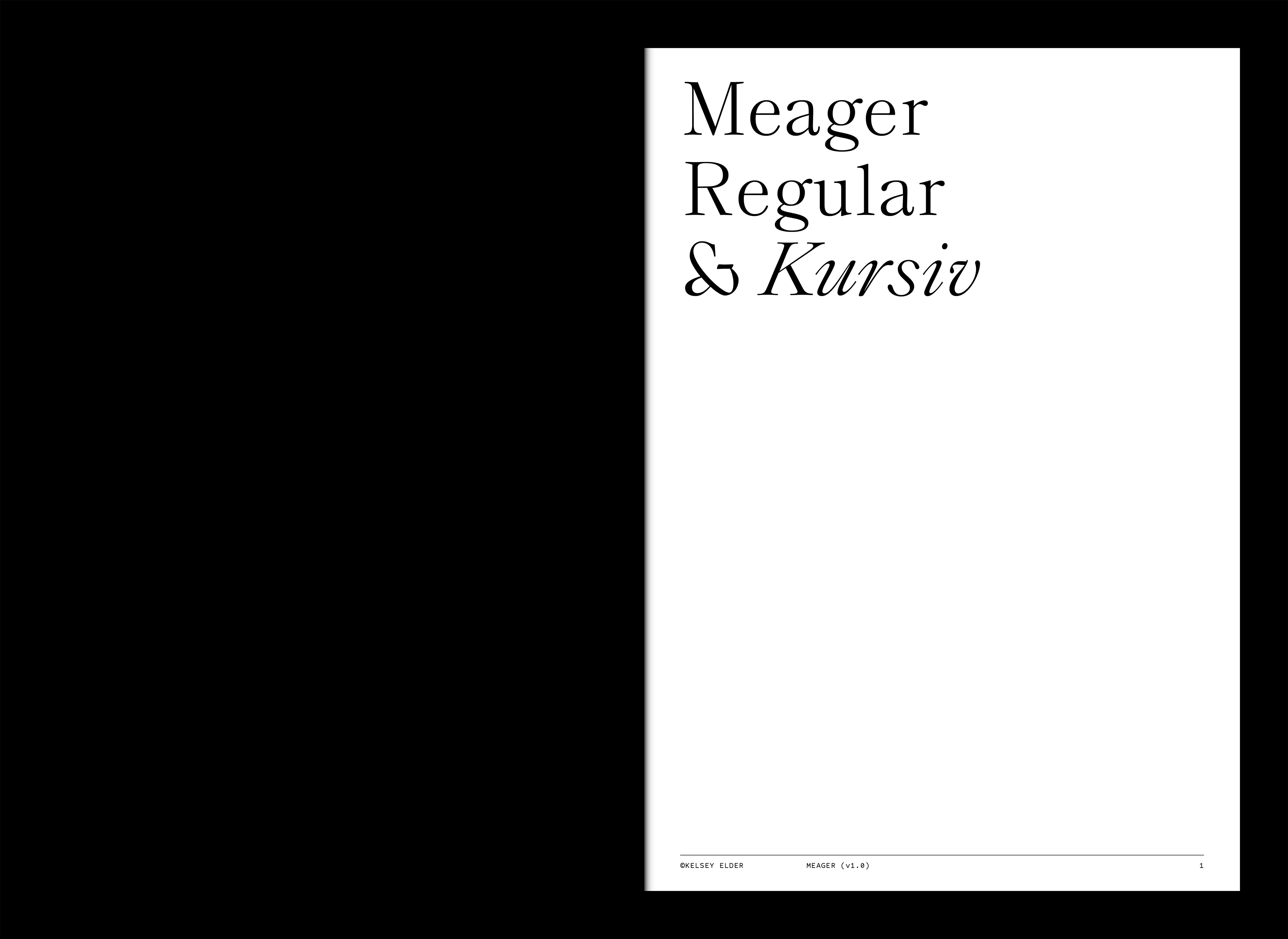 ---
Meager began its life as a revival under the guidance of Hannes Famira during a Type@Cooper course. It takes its forms from a Schrifenatlas (type portfolio), and uses the revival format as an avenue for formal and craft study.
This Schrifenatlas was published in 1889 by Verlag von Julius Hoffmann in Stuttgart, Germany and contained collected types by Ludwig Petzendorfer. Meager takes its forms from pg. 22 of this Schrifenatlas, which displays 'Magere Elzevir-Antiqua' and 'Magere Elzevir-Kursive' cut by Bauer & Comp. in Stuttgart. The page displays a basic character palette of forms (A-Z, a-z [minus J/j]) printed at 36pt.
Meager v1 is available for use under an opensource agreement via emailed request.
A .pdf specimen is available :
here
(+ inverse version :
here
)
---